The Mayor With Moxy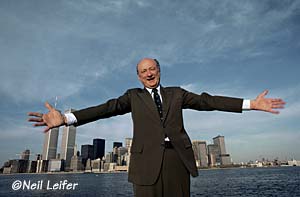 Former Mayor of NY, Ed Koch, apparently still has that fighting spirit as proven by the following exhange overheard in the Village yesterday...
Care of our friends at
www.newyorkoverheard.com
:
Guy: Hey, Mayor Koch!
Ed Koch: Yes?
Guy: You were the worst fucking mayor.
Ed Koch: Yeah? Well, fuck you!
–West 4th & Greene